Custom jazz for your event
Molto Jazz is a jazz collective made up of professional musicians based in Montpellier and its surroundings .
Rediscover through our repertoire the most beautiful pieces of jazz, bossa-nova and French song.
For 5 years now, Molto Jazz has accompanied many events throughout the southern half of France: weddings, cocktail parties, receptions, birthdays, village festivals, etc.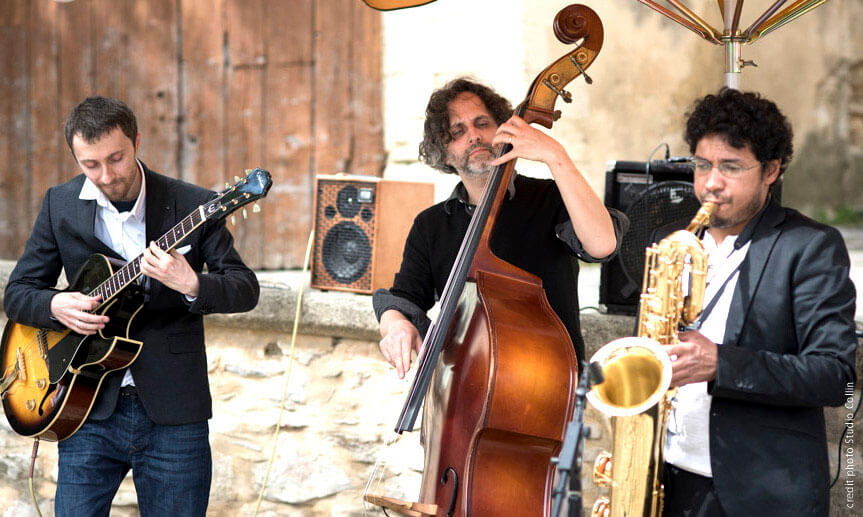 Quality provider and at your service:
The choice of a jazz duo / trio allows you to have a refined atmosphere with a controlled sound volume , the musicians can quickly move their equipment to adapt to all situations (rain, go from the ceremony to the cocktail, etc.) .
Molto Jazz will be able to provide you with its experience, its professionalism and give an intimate and deep atmosphere to your event. We can interpret pieces of your choice for the occasion and play them whenever you wish.
We offer several formulas , each of which has its own particularities in order to adapt to your needs and desires.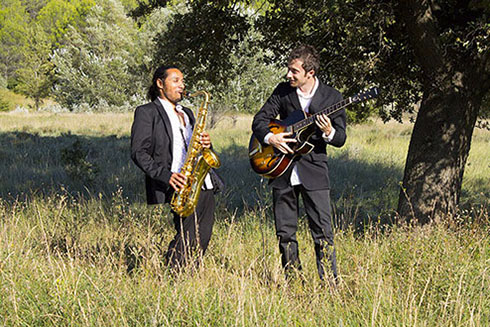 A generous complicity and an intimate atmosphere through the most beautiful songs of jazz, bossa-nova and French song specially arranged for this instrumental duo.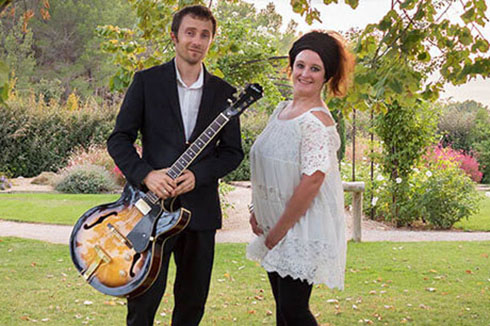 Relive the energy of American standards (Ella fitzgerald, Billie Holiday…), passing through the poems and beautiful melodies of French song (Gainsbourg, piaf, Nougaro…), all sprinkled with scat and improvisation.
The trio with saxophonist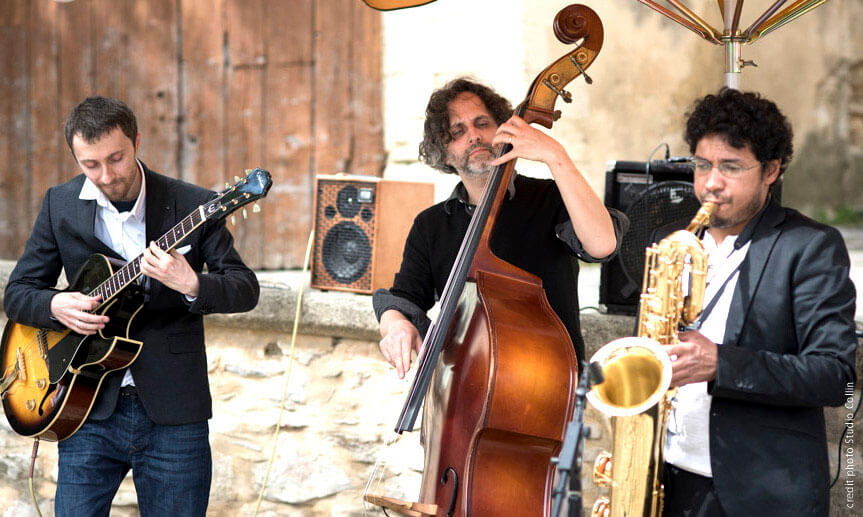 The jazz formula par excellence: The double bass/guitar/saxophone trio!
The addition of a double bass player brings a rhythmic base, a different musicality but also a visual impact.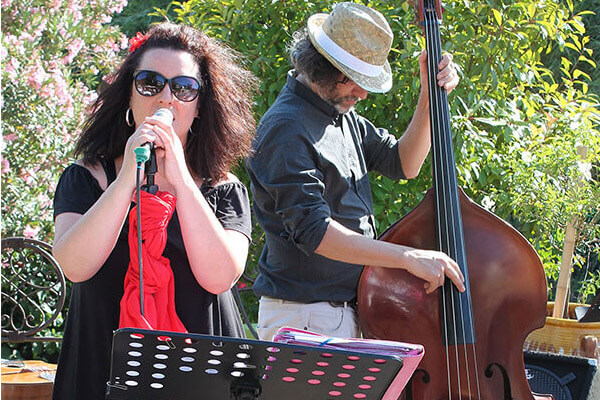 The double bass/guitar/vocals trio!
A clever mix of instrumental and vocal music that allows great musical interaction between the musicians.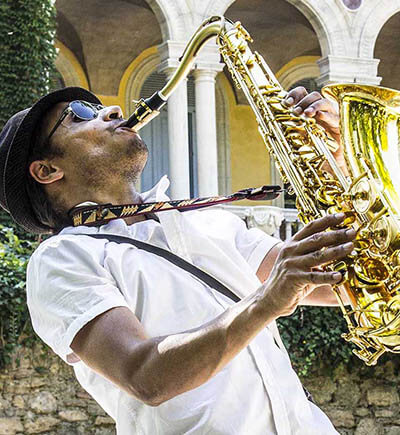 Amplification by a sound system which can also be used to play your MP3s at any time

The possibility of preparing pieces on request and when you want

Provider at your service and at your service

Courteous, discreet and elegantly dressed musicians

Experienced professionals

A rich and varied repertoire

Wandering on request
Jazz standards :

autaums leaves, It Don't Mean a Thing , there will be another you, petite fleur, georgia on my mind, night and day, all of me…etc
Bossa nova

: The girl from ipanema, wave, blue bossa Desafinado
French songs

revisited

: What remains of our loves, Javanese, life in pink, friends first…etc
We can adapt and orient our repertoire according to your preferences.